Water Damage Restoration in Stockton
For quality customer service and speedy water damage restoration in Stockton, call 911 Restoration today. We guarantee an arrival time of 45 minutes or less, because we know that a disaster does not wait. 
With a team of highly skilled and IICRC certified water damage experts in Stockton, we value your time and are committed to ensuring your residential or commercial property is free from mold and flooding
911 Restoration of Stockton is licensed, insured, and bonded. We offer full-service renovation in the following areas: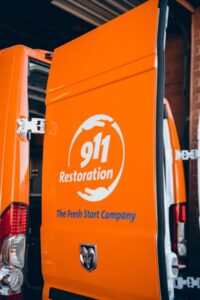 Water damage restoration

Water damage inspection

Fire restoration

Sewage cleanup

Property sanitization and disinfection

Mold remediation

Mold removal

Mold inspection
As a nationwide water cleanup company with a specialty in handling floods, major wind or fire disaster restoration specialists, we can help with flood cleanup or immediate extraction of moisture on your property.
Whether you've experienced a flooded basement in your Stockton property, a sewage cleanup under house or other plumbing issues–911 Restoration of Stockton will arrive at your site for quality residential and commercial restoration in Stockton and surrounding areas. 
You can rely on us for fast and efficient water damage restoration services in Stockton after experiencing flooding, a ceiling leak, or other disaster. We know how stressful a disaster can be, especially when it threatens your property. As a trusted water removal company, we treat your property as if it were our own, working around the clock to quickly extract water and provide mold remediation. 
A disaster–especially a flooded basement caused by a winter storm or accident–can raise a lot of questions. We're happy to answer your questions and provide regular communication and assistance with inventory, loss itemization, and other services covered by your provider. We offer a free visual inspection for property owners.
While there are several water extraction companies to choose from, 911 Restoration is deeply connected to communities all across the U.S. Our franchises are led by compassionate people who understand your unique needs. 911 Restoration of Stockton currently services Stockton and all surrounding areas for both residential or commercial restoration.
As a water clean up service, our Stockton disaster restoration workers understand that your time is valuable. For emergency disaster restoration, mold remediation elk grove inspection, mold decontamination, and mold remediation in Stockton and surrounding areas, call at 209-689-3222, 911 Restoration now. 
The Fastest Emergency Restoration in Stockton 
When there's a flooding emergency or a frozen burst pipe, our team of water damage experts respond to the call right away. We can assist with mold decontamination in Stockton and other flooding needs for residential or commercial restoration.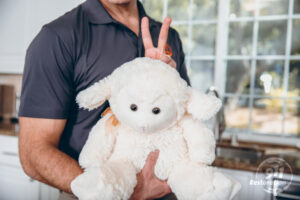 Beyond offering water damage restoration services in Stockton, we also provide mold inspection, mold remediation, and mold removal in Stockton. Moisture can cause a lot of problems to your property. Our team conducts a thorough mold inspection at your Stockton property to check for mold growth.
We are here for you 24/7, working diligently and fast to remove water, dry your carpets, and extract moisture from a flooded basement or other hard-to-reach surfaces. Our fast response helps to not only minimize damage, but minimize costs of additional repairs or a new mold infestation. 
911 Restoration of Stockton follows the "Fresh Start" philosophy to help our customers feel at peace after a disaster. 
You can count on us for efficient and trusted water damage restoration, mold inspection, and mold removal that is both affordable and convenient. When disaster strikes, you can count on 911 Restoration of Stockton to help you navigate a disaster. We'll be at your residential or commercial property in 45 minutes.  Call us at 209-689-3222 and please allow us to offer you a free visual inspection.
A Fresh Start After Disaster
Throughout the process of assessing damage and conducting repairs and extracting water, our team is committed to working toward helping you gain a "Fresh Start." 
Our disaster restoration workers can assist with Stockton flood cleanup, smoke removal, fire removal, and just about any other project to protect your property from further damage.
Work with a water extraction company that has been in the business for decades. We know how hard you've worked to make your property a refuge; don't settle for a water damage restoration job that is less than satisfactory. 
Our Stockton disaster restoration workers are experts in structural repairs, mold remediation, and mold removal in Stockton. Whatever destruction your emergency may have caused, these professionals know how to do a proper flood cleanup job.
We work with full transparency with a commitment to upholding exceptional customer service across all our locations. When you've been through a disaster, you want a company that understands your needs. Don't hesitate to call 911 Restoration for immediate flood cleanup or mold removal.  Please call us at 209-689-3222
Serving the communities of Amador County, El Dorado Hills, Elk Grove, Lodi, Manteca, Rancho, Cordova, San Joaquin County, Stockton and surrounding area.