Water Damage and Mold Removal in Amador County
Water Damage and Mold Removal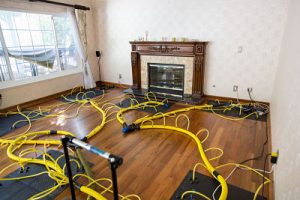 For Amador County home and commercial property owners, time is of the essence when water damage strikes. 
It is critical to act fast because water can ruin not only your carpets and furniture, but can affect your building's entire structural integrity, and even harm your health. Thankfully, 911 Restoration of Las Vegas can help local residents with their flood damage repair problem. We have a rapid response time and will be at your doorstep within 45 minutes. Whether you live across town or across the county, our expert technicians are ready and able to serve you swiftly, clean up and dry the water damage, and get your life back to normal. call 911 Restoration of Stockton at our number 209-689-3222
Business and House Flooding Services with a Personal Touch
Water damage can take many different forms and appear in your home or business in a number of different ways. From basement flooding due to a burst pipe to a ceiling leak and sewage backup, water can easily show up in your building.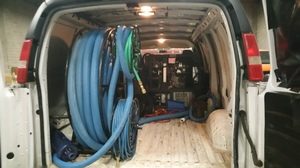 Whatever the cause of the water damage might be, it is critical to address the problem immediately. Signs of water damage can appear within mere minutes of your home or commercial property flooding, and the results can be costly.
If you own a lot of furniture, water damage can take its toll. Water and wood don't mix,and your prized possessions can become warped and even split. If your property has hardwood floors, you must act swiftly to save your investment as wooden floors will absorb water and expand, causing your floor joints to gap.
Within days of the flood occurring, mold colonies can start to grow upon surfaces of your home. Mold thrives in warm places with a lot of moisture, and if your building has recently experienced water damage, it will produce the ideal breeding ground for fungi.
To ensure your wooden possessions are safe and that mold doesn't start to appear, you need to contact a flood damage repair company immediately. 911 Restoration has the know-how and equipment to get the job done efficiently.
Not only will we completely extract water and dry and dehumidify your building, but we will also offer you water damage restoration services in Amador County with a caring touch. 911 Restoration of Stockton has a "fresh start" approach to every job we tackle, no matter how large the scope of the restoration project is. This positive outlook enables us to lend a strong and supportive shoulder to those who need it the most – our customers.
With us, people always come first. We are passionate about our clients and will do whatever it takes to put their minds at ease. We understand that seeing your home or business afflicted by water damage can be stressful, and that's why we'll do everything in our power to put your mind at ease. so contact us today at 209-689-3222
Mold Removal Services in Amador County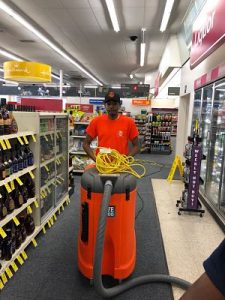 If your property has suffered from water damage, you may want to test for the presence of mold inside your building. Even if you think that you thoroughly dried your building, water can creep under carpets and into walls, creating a haven for mold and fungi.
Our mold removal services in Amador County will guarantee that your building is safe and sound. Our IICRC certified mold remediation specialist will thoroughly inspect your property for mold growth and decontaminate the building if fungus is detected.
Recently, we provided our services to an apartment complex owner in Jackson who experienced a flood in the basement. He was afraid about mold growing in his building and potentially harming the residents. Thankfully, 911 Restoration of Stockton was able to provide him with swift and effective mold removal services in Amador County. We got rid of the mold permanently without any disruption to his business and kept his residents safe.
Some benefits of using our services include:
o   A free visual inspection for property owners only
o   Burst pipe repairs
o   Leak detection and repairs
o   A free insurance consultation
o   Total water extraction
o   Third-party lab testing for mold
o   And so much more!
If you have experienced water damage at your home or commercial property due to flooding, contact 911 Restoration immediately. We will 
be at your location within 45 minutes of the initial phone call to remediate the damage and begin the mold removal process.
We proudly serve the residents of Amador, Lone, Jackson, Plymouth, and Sutter Creek. Contact us today to begin the water restoration service in Amador County and get your home or business back to normal again. Call us at 209-689-3222 and allow us to provide you a free visual inspection.