Sewage Backup Cleanup in Stockton
When home and business owners in the community experience a sewage disaster, they can rely on the sewage backup cleanup Stockton pros at 911 Restoration Stockton for around the clock assistance.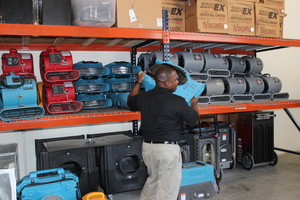 Our sewer backup cleanup Stockton professionals are available 24/7/365 at 209-689-3222 to pump out any gray or black 911 water damage experts that has backed up into your home or business.
We will arrive within 45 minutes to provide same day services that are administered by our sewage backup cleanup crew in Stockton quickly and efficiently.
In our best efforts to prevent water damage and mold growth, our sewage backup cleanup crew in Stockton always makes sure to extract every trace of sewage water by working with IICRC certified technicians.
With all of our experience in the field, our sewage backup cleanup Stockton techs know better than anyone how important it is to address all the issues that surround a sewage overflow, which is why we offer comprehensive services that include:
Raw sewage sanitization
Black water cleanup
Leaky pipe repair
Decontamination
Restoration of pipe bursts
Odor control services
Restoration of faulty plumbing system
Overall comprehensive damage repair
Toilet overflow remediation
Call our sewage backup cleanup Stockton technicians the moment you find black water overflowing into your property, and we will arrive ready to get the ball rolling by conducting a free home inspection. call 911 Restoration of Stockton at our number 209-689-3222
We Know How To Repair Toilet Overflows To Prevent Water Damage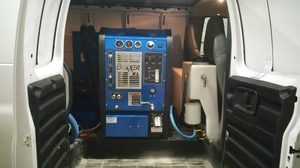 As common as toilet overflows and pipe bursts are, our sewage backup cleanup Stockton team knows the amount of damage that the black water that can infiltrate your home can do.
Our sewage backup cleanup staff in Stockton knows that when a clog builds up in the plumbing system, it can cause sewage filled water, also known as black water, to overflow into your property.
If this issue is not taken care right away then the water can cause excessive water damage, as well as creating an environment for mold remediation elk grove to grow.
Our sewage backup cleanup Stockton agents also know that sewage water is filled with toxins that can be harmful to your health if you come into contact with it, which is is why it is so important to never attempt a cleanup on your own.
So, stay safe and call our sewage backup cleanup Stockton pros today and our crew will get to work cleaning up black water as soon as our unit arrives on the scene. so contact us today at 209-689-3222
We Will Help You Figure Out If Your Insurance Covers Sewage Damage
Most homeowner's insurance policies cover water damage that began inside your house, as long as it is not found that the damage was caused from outside sources or from negligence on your part.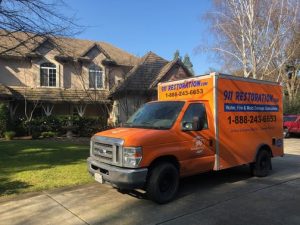 With the help of our sewage backup cleanup Stockton professionals, we can help you get the most from your policy by going over your plan with you and communicating with your insurance representative.
Our sewage backup cleanup Stockton staff has many years of experience working with all insurance types of companies, so we know what they need to see in the report in order to get you the financial aid you deserve for the restoration of your home or business.
When you hire our sewage backup cleanup agents in Stockton to mitigate your black water issue, you can be sure that our repair workers are trained to the utmost degree in order to meet your standards.
Our sewage backup cleanup Stockton techs value professionalism and always put the customer first in order to make the situation as easy as possible for everyone involved. Call us at 209-689-3222 and see how we can help you.
We will completely sanitize your home after sewage has invaded, so call our sewage backup cleanup Stockton experts at 911 Restoration Stockton today, because we will make sure you get the customer service you deserve.
Serving the communities of Amador County, El Dorado Hills, Elk Grove, Lodi, Manteca, Rancho, Cordova, San Joaquin County, Stockton and surrounding area.