Mold Removal in Stockton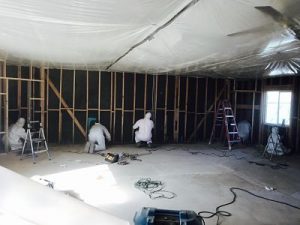 With 911 Restoration, homeowners can rely on the mold removal Stockton techs to be available 24/7/365 at 209-689-3222 for assistance.
Our mold remediation specialists in Stockton are always on call, with service agents waiting to assist you with any mold and 911 water restoration issue you may be dealing with.
Our mold removal Stockton specialists work with IICRC certified technicians who are trained to provide you with top of the line services that include innovative mold removal techniques.
When you call our mold removal Stockton crew, you can rest assured that you are getting the most competent home restoration workers in the industry to provide you with the following mold mitigation:
Mold removal remediation
Mold infestation cleanup
Discovery of the source of the mold growth
Mold spore removal
Visual mold inspection
Mildew deodorization
Mold testing services
Fungus and mold decontamination
Comprehensive mold and water extraction
We want to be the company that gives you the fresh start you deserve. So, call our mold removal experts in Stockton today for immediate assistance!
No Matter How Big Or Small, Our Mold Mitigation Crews Can Handle It All
When a massive flood or leak invades your home, our mold removal Stockton team want to take immediate action to both pump out the water and dry the premises to prevent mold from forming.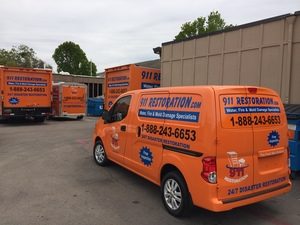 Our mold removal staff in Stockton know that it is important that business and homeowners understand that even small issues, like a persistent leak under your kitchen sink, need to be mitigated quickly in order to prevent an infestation.
The reason that even these minimal problems need to be pursued by our water damage Stockton technicians is because consistent dripping can lead to excessive mold growth, which can eat away at your walls and flooring.
Our mold removal Stockton agents has many years of experience renovating mold, fungi and mildew, along with having the skills and equipment needed to get your property decontaminated.
Home and business owners should also keep in mind the effect that mold can have on your health. When you inhale mold spores for a significant period of time it can cause you to experience allergy symptoms and respiratory issues.
So, if you notice that you begin sneezing, coughing, wheezing or experiencing headaches whenever you spend time in your property, you should have our mold removal Stockton team inspect the premises for mold growth.
Call our mold removal specialists in Stockton as soon as you notice any dampness anywhere in your home and we will provide you with comprehensive mold removal services in Stockton today. Call us at 209-689-3222 and allow us to provide you a free visual inspection.
Our Fungi Cleanup Crew Always Puts Their Customers First
Our mold removal Stockton pros know how overwhelming it can get when you are dealing with an infestation of mold and mildew.
This is why when you call our mold removal Stockton team, we want you to know that from that moment on we have got the situation under control.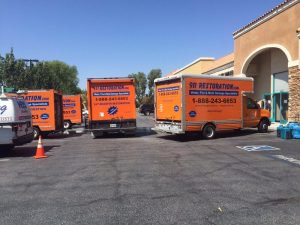 Customer service is very important to our mold removal Stockton crew, and we will do whatever it takes to make you feel comfortable with the cleanup process.
You can rely on our mold removal Stockton team to go over your insurance policy with you and see if the water damage and mold issue is covered in your plan. And if you need help filing your insurance claim, our mold removal Stockton technicians are more than happy to do it for you.
We know what information the insurance companies need in order to get you maximum coverage, so you can relax while our mold removal Stockton staff members communicate with your representative. Call us at 209-689-3222 and learn how we can help
Call our mold removal Stockton experts at 911 Restoration Stockton today, and we will get you affordable prices on mold extraction services in no time.
Serving the communities of Stockton, Manteca, Elk Grove, El Dorado Hills, Rancho Cordova, Lodi and surrounding area.