Commercial Water Damage Restoration in Stockton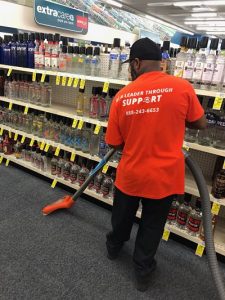 Your building or warehouse can become affected by a flooding situation easier than you may realize, which is why our commercial property damage Stockton techs at 911 Restoration of Stockton are available 24/7/365 at 209-689-3222 to assist you when you discover standing water in your property.
It is imperative to the complete recovery of your building to receive prompt commercial water damage restoration in Stockton, so our commercial property damage Stockton experts guarantee to arrive within 45 minutes when you need assistance with a water-based emergency.
You can trust our commercial property damage specialists in Stockton to implement same day services for all issues dealing with water. We also make a point to schedule appointments as quickly as we can for situations involving mold infestations. Some of our comprehensive services include:
Mold cleanup and water damage restoration
Crawlspace and subfloor cleanup
Washing machine ruptured hose repair
Water heater explosion cleanup
Leaky plumbing system repair
Pipe burst repair and cleanup
Faulty fire sprinkler repair

Replacement of soaked drywall

Water extraction and drying services
Our licensed, bonded and insured commercial property damage Stockton professionals use top of the line gear to pump out water and thoroughly dry the area. We also work with IICRC certified technicians to repair any damage that has taken place.
Our commercial property damage pros in Stockton will even provide free visual mold inspections to make sure we catch any trace of mold 911 or mildew that may be infesting your property.
We want you to be sure that when your commercial space is in need of remediation efforts you know exactly who to call. So, contact our commercial property damage Stockton team the moment you notice any signs of water damage or mold growth in your property and we will get the process started with a free inspection. call us 209-689-3222
We Are Your One Stop Shop For All Water Damage And Mold Cleanup Services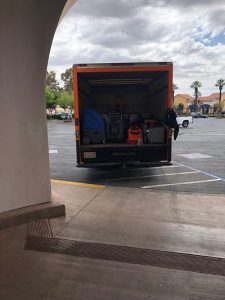 Our commercial property damage team in Stockton wants to give you complete peace of mind once we arrive on scene, and the best way we can do this is by getting to work and proving our absolute dedication to getting the job done right.
We want you to trust that our commercial property damage Stockton pros to implement quick and efficient water damage and mold remediation services in Stockton when we are hired to take care of any issue occurring on your property.
Our professionals have many years of experience in the restoration industry, our commercial property damage Stockton crew knows that most likely when there is water damage, then there may also be mold present.
This is why when our commercial property damage Stockton specialists get to your property, we will repair any 911 water damage experts issue that we come across right at the source, so that mold will not be something you need to deal with in the future.
We want to give you the all-around help you need to get your property back on track. So, call our commercial property damage staff in Stockton when a pipe bursts or your roof leaks and we will solve the problem for you before you know it. call 911 Restoration of Stockton at our number 209-689-3222
We Will Help You You File Your Insurance Claim For Your Commercial Property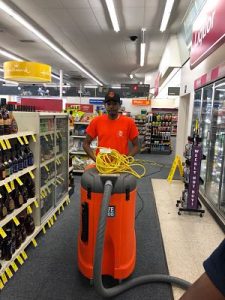 Once you have workers successfully working on mitigating the mold or water damage that has been found in your building, the next step is figuring out the financial aspect of the job.
If you have property insurance, then most likely your policy will cover the damage, as long as the damage was not caused by outside sources, such as flooding, or negligence at the fault of the building owner.
Our commercial property damage Stockton staff have worked with all different insurance providers over the years, so we know exactly what information they need to get you the best possible coverage.
You can rely on our commercial property damage Stockton agents to file your claim for you, so you don't ever have to worry about doing it on your own. On top of working with insurance companies, we consistently offer affordable prices on all of our services. So, no matter what the situation may be with your provider, you can rest assured that you are going to get the best deal in the area. Call us at 209-689-3222 and allow us to provide you a free visual inspection.
Call our commercial property damage Stockton technicians at 911 Restoration of Stockton today and we will go the extra mile to get you the fresh start you deserve.
Serving the communities of Amador County, El Dorado Hills, Elk Grove, Lodi, Manteca, Rancho, Cordova, San Joaquin County, Stockton and surrounding area.