Water Damage Restoration in Stockton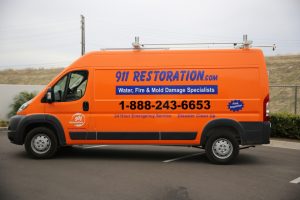 Being a property owner in Stockton comes with as many benefits as it does responsibilities. One of those responsibilities is to take care of any property damage that occurs. Of the many types possible, water damage is the most common of them all. Anything from a leak in the ceiling to a full pipe burst can result in owners needing water damage restoration services in Stockton. That's why our IICRC certified technicians are ready to move 24/7/365 at 209-689-3222 ready to start any mold remediation or water damage restoration in Stockton needed by our customers. Whether you live in Stockton, Fair Oaks, El Dorado, or another city in the Stockton area, we guarantee our arrival in 45 minutes ready to get to work on your water damage restoration.
Mold only needs as little as 24 hours to begin growing when water damage is present on the property. The longer you wait to take care of your water damage restoration, the more likely you are to need mold removal services as well. That's why the secret to success with water damage restoration is to have it started quickly and efficiently.
If you find yourself needing mold remediation or water damage repair in Stockton call 911 Restoration for anything from mold inspection to flood cleanup. Call us at 209-689-3222, today to get the Fresh Start you need to move forward in Stockton and surrounding Stockton area.
Water Damage Restoration
With water damage restoration, you not only need a fast response but more importantly, you need a correct response to your water damage concerns. That's why it's a good idea to rely on the IICRC certified technicians at 911 Restoration. Thanks to their many years of experience and ongoing training, our technicians have honed their water damage restoration process to perfection. We are uniquely qualified to handle anything that comes up during the restoration from flood cleanup to pipe burst repairs.
Our success lies in us performing our visual inspection. This step is done before we unload a single piece of equipment. The inspection is what helps us understand the extent of the water damage if mold is already present, and what repairs are needed to restore the property to good as new. After the inspection is finished, we proceed to perform our water extraction and drying process. This is done with nothing less than the latest water extraction equipment and commercial dryers to completely dry the property out. During this step, we also address any mold remediation needed if mold was found during the inspection.
As part of our comprehensive approach, we take care of any repairs needed. These repairs include the ones needed to fix the source of the water damage as well as the installation of new flooring or sheetrock. For us, the job isn't done until the property is back to good as new, which is why we offer repairs to our Stockton customers as part of our approach to your Fresh Start.
Once you suspect mold or notice water damage, the first step is to call 911 Restoration immediately. We'll arrive within 45 minutes to start on your mold remediation and water damage restoration. Don't wait to get the Fresh Start you need to move forward in Stockton. Call us at 209-689-3222 and allow us to provide you a free visual inspection.

Flood Damage Restoration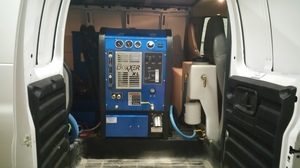 Flood damage restoration is a process that's needed when the water levels are high enough to be considered flooding. Thanks to the potential for leaks and pipe bursts, this is more common than property owners would think, but there is a solution. That solution is simply known as flood cleanup. Flood cleanup is our adjusted approach to water damage restoration and it involves an additional step. This step is needed because the water from pipes and other flood sources often contains additional materials that range from dirt to raw waste. These extra materials result in a bona fide health hazard for our Stockton customers.
Our first step is our combination of decontamination and mold decontamination. This step is designed to eliminate all traces of bacteria or mold from the property. Once this step is complete, we can get to work on our standard water damage restoration process. When the property is completely dry, we wrap things up by handling any repairs needed to restore the property to good as new. Call us at 209-689-3222 and learn how we can help
Call 911 Restoration if you need emergency restoration services. Get the Fresh Start you need to start over in Stockton.
Servicing the cities of Amador County, Acampo, Carmichael, Citrus Heights, Clarksburg, Courtland, El Dorado Hills, Elk Grove, Fair Oaks, Folsom, Galt, Herald, Ione, Isleton, Linden, Lodi, Manteca, Mather, Orangevale, Pilot Hill, Plymouth, Rancho Cordova, Sloughhouse, San Joaquin County, Stockton, Walnut Grove, Wilton, and surrounding areas.