Water Damage and Mold Removal in San Joaquin County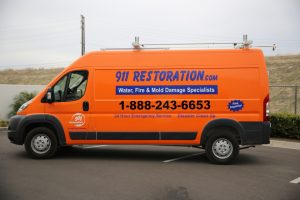 If you've ever experienced a water remediation emergency, you're aware of what a trying time it can be. Whether the water damage is caused by natural disasters such as landslides or from plumbing emergencies such as burst pipes, the outcome can be difficult to handle for property owners. That's why it's so important to call the specialists at 911 Restoration Stockton, San Joaquin County.
The team of water damage experts in San Joaquin County is trained to handle any kind of flooding cleanup, and the property will be restored in no time. The team is IICRC-certified, so they can handle anything that is thrown their way. The team of professionals handles all kinds of water damage restoration services in San Joaquin County, including ceiling leaks, burst pipes flooded basements and more. Call 911 Restoration of San Joaquin County today to handle your water extraction in a timely and professional manner. Call us at 209-689-3222 and allow us to provide you a free visual inspection.
Water Damage and Mold Removal
When heavy water damage occurs in an emergency, mold may begin to grow over time. This occurrence may spawn black spores which can be incredibly dangerous to remove from the property without the help of a trained professional. The team of 911 Restoration San Joaquin County is trained to remove the mold and mildew, even if it is growing in the walls.
The mold remediators are aware of the dangers that come with leaving the mildew from water damage unattended, and that they can spread within 24 hours or less. Time is of the essence with mold removal from flood cleanup, and the water damage restoration team handles this quickly and efficiently. The water damage specialists clean up any kind of mildew from burst pipes, water leaks and other sewage emergencies. The top priority is to make the property as clean and dry as possible, and they do not quit until all water damage is removed. Call us at 209-689-3222 and learn how we can help
Disaster Restoration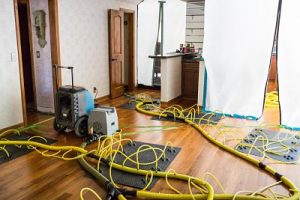 It's important to the crew to handle any kind of water damage emergency with care. Whether the flood cleanup occurs from a landslide or storm, the team is able to handle it all. The property will be up and running after any natural disaster or water emergency in no time.

The technicians in San Joaquin County also specialize in the aftermath of any water damage emergency. When flooding occurs on the property from burst pipes, there is often further damage left. The team is trained in the skills to restore the property, and can help to replace any damaged parts.

With years of experience in the water damage restoration field, including smoke damage, carpet drying and more, there's nothing that the professionals can't handle. The structural damage to the property will be minimized as much as possible, and you will be given the fresh start that both you and your property deserve. Please call us at 209-689-3222
The team has your back in any kind of water damage emergency and flood cleanup. The professionals will also work with you to check that the water remediation is covered in the insurance. Whether an emergency flood cleanup or cleaning services for mold are needed, 911 Restoration of San Joaquin County can handle it all. Call the team today to get back up and running in no time.
Servicing the cities of Acampo, Lodi, Stockton, Linden and surrounding areas.