Overflowing Sink, Tub, and Toilets – How to Avoid Water Damage from Them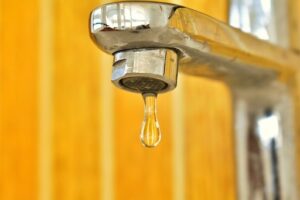 The heavy usage of water inside the bathroom, coupled with leaking pipes, overflowing sinks, tubs, and toilets, can damage the area beyond repair if you aren't careful. 
Water can seep inside the walls, leading to water damage and other problems which can pile up to become problematic in the long run. 
Problems like mold and mildew can form over the walls inside your bathroom and cause severe health risks, among other issues, to you and your family. If you aren't careful during your normal period of use, you will have to incur extra costs to restore the bathroom back to its original condition and make sure the space looks just as good as it was new. 
In this article, we take a look at some of the tips and techniques you can follow to prevent water damage in the bathroom. This article includes clear directions, which you can follow during your routine use to ensure that all problems are kept at bay. 
Keep a Look at Leaks 
The first tip to prevent water damage inside your bathroom is to keep an eye out for signs of water leaks in your interior pipes. Interior pipes, which are usually hidden from view behind walls, can leak and cause significant damage to your home's walls and overall structure. 
You should frequently inspect your walls for signs of bubbling in the plaster, along with discoloration across the surface of the wall. You can also test the walls with your hands to see if areas in the wall are softer than the other regions surrounding them. Softer areas across the surface of the wall usually mean that the pipes under them are leaking and there is a severe problem or a water leak. 
Fix and Replace Water Tiles 
If the water tiles in your bathroom aren't fixed or repaired probably, there is a significant chance that water from the surface of the floor could be leaking down into the structure. This isn't healthy by any means for your bathroom or for the structure of your home. 
You can see signs of water damage on the floor if you see the tiles losing their color and coming out one after the other. A good inspection from a qualified professional will make sure that you inspect the problem in its infancy and can have it repaired before things go south. 
Upgrade to Newer Models 
According to recent research, bad toilets, sinks, and bathtubs account for 40 percent of your home's annual consumption and wastage of water. The older showerheads, taps and toilet flushes could contribute to this problem and lead to water damage inside the space along with a meteoric rise in your water bills. You can upgrade to newer models to make sure that the water damage is minimized and the problem doesn't exist for long. 
Unclog the Drain 
A clog in the drain can also lead to water damage inside your bathroom. A major drain clog doesn't pop up all of a sudden but keeps giving subtle signs that you have to notice and tend to almost immediately. If you see signs of a clog forming in your drain, you can take the rectification steps to unclog the drain immediately. The best practice to follow here is to call a professional plumber and have them repair the drain. 
Additionally, you should follow safety tips as well with your drain to not toss your trash and other solid items down the drain. You should preferably have a trash bin in the bathroom, which can be used to toss all your trash and your solid waste in one place. 
Have Bath Mats 
Bath mats can do a world of good for your bathroom floor and the floor outside your bathroom. Walking with wet feet can lead to mold growth across the floor in your home if you aren't careful. Shower mats installed right outside of the shower area can help you soak your feet and get all warm and dry before you head out to your room. 
Check Unnecessary Water Overflows 
You should keep an eye on your sinks, bathtub, and buckets to avoid unnecessary wastage of water inside the bathroom. If you leave the shower in the bathtub open, you should keep an eye on it to make sure that it doesn't overflow. 
Additionally, you should also make sure that your sinks and showers are closed before you step out. Overflowing water from your bathroom equipment can cause a world of damage to the bathroom floor and tiling and can also lead to water wastage, which is a cost of its own. 
Water damage restoration and cleanup can be an extensive process if you don't have the right team available. 911 Restoration of Stockton is just a call away for you! You can get in touch with us to perform a thorough inspection of your bathroom fixtures and clear them up for future use.