Things to Know Before Remediation – Commercial Cleanup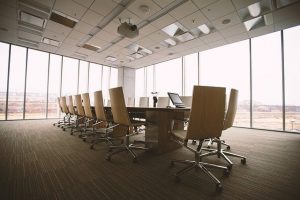 Natural disasters, burst sewer lines, and leaky pipes can leave your office space severely damaged. Whether your office is affected by floods, leaky pipes, or fire, it's critical to identify the cause and act quickly to minimize damage. It's just as important to hire commercial water and fire restoration sooner than later because the water and smoke can continue to wreak havoc.
Here are a few things you should know about commercial cleanup in Stockton.
Get Rid of any Standing Water Right Away
If your office was flooded, it probably has a body of standing water that needs to be extracted as soon as possible. Time is of the essence.
Your office may not have the necessary tools to remove the water entirely, but a water remediation company in Stockton will have them and are good at using the tools.
A DIY cleanup project wouldn't be a good idea if the flood came from river water. Floodwater is often filled to the brim with bacteria, junk, and other toxic organic material. Plus, the standing water can start to smell terrible. This is why it's better to hire an expert to handle the standing water. They will enter your office, use moisture sensors to locate water damage, and begin the commercial extraction process immediately.
Know About the Different Types of Flood Water
Flood water is often categorized into three types. The first type is clean water from rain, pipe leaks, and condensation. You could hire domestic help to clean this type of water damage. The second type is gray water that often leaks from appliances such as dishwashers and washing machines. This type of water has contaminants that require special attention, but cleanup isn't outside the scope of most domestic DIY projects.
The third type is black water heavily mixed with waste, sewage, and heavy floods from rivers nearby. This water contains toxic bacteria that can pose serious health concerns to employees in your office. It is important to call a commercial remediation company in Stockton near you for office water damage repair.
Mold Inspection
Where there is uncontrolled moisture, there is mold. And heavy floods or rains create the perfect conditions for mold to thrive and spread in your office space.
It's worth noting that some species of mold (especially black mold) are toxic to humans, and all mold damages the material it infests. Either way, it is important to hire commercial mold remediation services in Stockton to keep your property and employees safe.
Keep in mind that your employees are well within their right to sue you for exposing them to toxic mold. After all, there is a strong link between respiratory illnesses like asthma and the presence of mold. In these situations, you may have to compensate your employees for failing to remove the toxic mold.
Fire Damage is a Serious Issue
If a fire has damaged your office, it is important to call your insurance agent. They will play an important role in starting the commercial cleanup process. If you have commercial flood insurance, you may be able to recoup some of the financial loss as a result of the water damage.
Document all the damage that has been done and ask them about the steps you need to take right away.
Depending on the size of the fire and the extent of damage, you may have to ask your employees to work from home for a few days. This is because the resulting smoke and ash from the fire can pose a serious health risk to anyone in the building.
If the fire is large and causes significant damage to your office, a long-term remote working solution will have to be found.
Discard Perishable Items after a Flood or Fire
One of the most difficult aspects of commercial cleanup is to figure out what can be salvaged and what must be discarded away. This is a difficult process because many office items can be expensive and it can feel like a waste of resources to discard son much after a natural disaster.
With that said, experts agree that the following items should be discarded for the safety of your employees:
Perishable and non-perishable food – Throw out any food that has come in contact with fire or flood. In the case of fire, even canned food can be contaminated by toxic fumes. This is definitely true in the case of food in the refrigerator, especially if it has lost power after the fire. Throw out anything that smells odd or food in the fridge that has defrosted.
Burned Textiles – Any pieces of clothing and textiles such as carpets and carpet paddings should be discarded if they are burnt, charred, or have come in contact with Type 3 flood water (as explained above).
Decide if Restoration is Possible
Inspect the condition of your property to see if it is worth hiring a commercial restoration company in Stockton for it. If the damage is severe, it's probably more practical to redo the entire construction of the commercial office space.
For water damage: The water damage restoration company will conduct a visual inspection to determine if your office needs a restoration. Take note of any repairs that are needed.
For fire damage: Look for signs that indicate that the office is unsafe for employees. Fire damage restoration contractors will tell you about necessary repairs, estimates of the job and may even decide if the place is beyond repairs.
Inspect your office with a professional to see if restoration is a feasible option. It's very rare, however, for fire and floods to destroy a place. Experienced commercial remediation specialists in Stockton should be able to mitigate the damage and save you money in the process.
Wrapping Up
Business interruption due to fire or water damage can be a stressful time for owners and employees. After the flood or fire event has passed, ensure that all your employees are safe and take the necessary steps to prevent further damage or harm. Understand that the remediation and cleanup process will take time.
As difficult as the situation is, try not to let it affect your judgment. Try to focus on the task at hand and make one decision at a time.
911 Restoration of Stockton provides professionals experienced in water and fire damage remediation, restoration, and cleanup. Call our local commercial restoration team if you have any questions or concerns about the cleanup process.